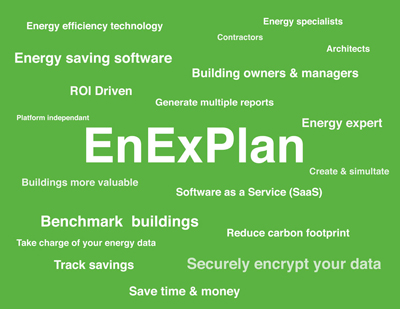 EnExPlan stands for Energy Expert Planning, a new generation of energy efficiency technology. As the worlds first complete "do-it-yourself" energy-saving Software as a Service (SaaS), we are changing the whole energy-saving process.
Building owners and managers, contractors, energy specialists and consultants will appreciate the ease with which EnExPlan helps find and track energy-saving opportunities in record time and at a fraction of the cost.
Energy efficiency is the most important source of energy
Save time
Let EnExplan automatically process the complex engineering load calculations, saving you a great deal of time.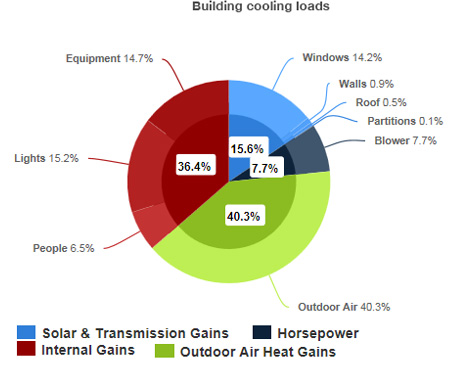 Leverage EnExPlan into a competitive advantage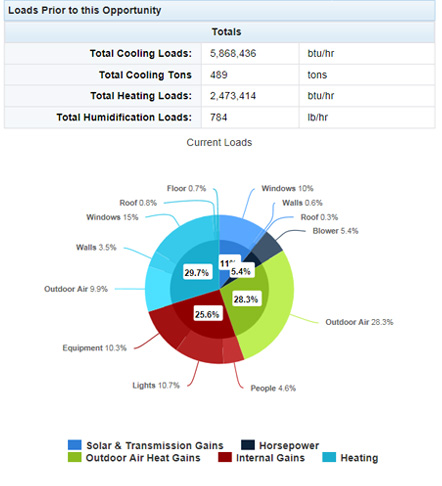 Take Control
EnExplan allows you to organize your energy data and promote the right energy-saving solutions according to your corporate objectives.
Create compelling and dynamic graphical renderings for internal and external use.
Powerful and intuitive do-it-yourself energy saving software
Monitor your carbon footprint
EnExPlan will automatically calculate your carbon footprint and track the reductions resulting from your energy saving measures, making it easier to become more environmentally responsible.
According to the US Department of Energy (DOE), more than 4.2 million commercial buildings waste an average of 30% of their energy that owners and tenants pay for.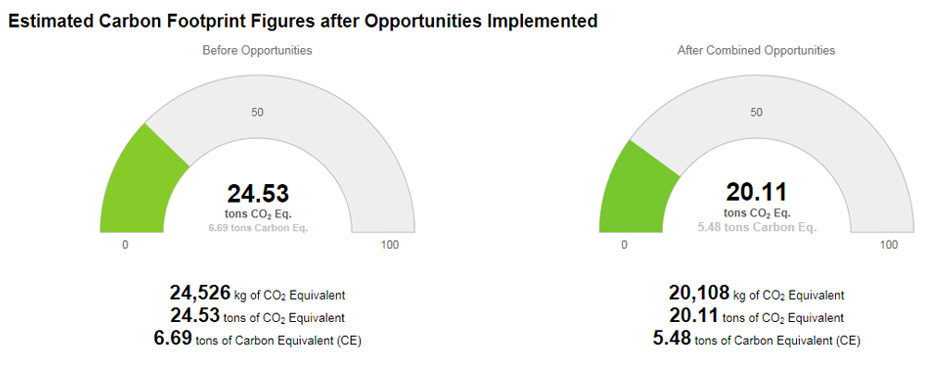 The traditional methods of finding solutions that reduce energy usage typically require help from energy professionals and could be very time-consuming.
Technical and non-technical users alike will find EnExPlan easy to use by simply following our step-by-step guidance tool "Easy Steps."
Users will be able to quickly identify, implement, and track energy-savings, helping make buildings more energy-efficient, more comfortable, and more valuable.
Select and drop one or more energy-saving measure from our growing library, and let EnExPlan take care of the complex load calculations, run simulations and provide you with convincing reports showing which opportunity generated the greater savings.
EnExPlan will bring you to take better-informed decisions regarding your energy-efficiency and will incite you to take actions towards reducing your carbon emissions. We adapted EnExPlan to function in every region of the world!
We designed EnExPlan for Building Owners and Managers as well as for all energy professionals who have a need for finding, implementing and tracking energy savings measures.
Building Owners and Managers:
EnExPlan will become your "in-house / on staff" energy expert capable of handling the most sophisticated engineering load calculations. EnExPlan will enable you to explore, quickly and easily, the many energy-saving opportunities possible for your buildings. From there, you may choose the one(s) with the most favorable payback.
Benchmark your buildings against other buildings in your portfolio, or compare them against the industry. Our vibrant and professional graphical renderings will make your energy data come alive providing you with priceless new insight about your buildings.
Energy Specialists / Audit Engineers / Architects:
EnExPlan is an innovative tool that will give your engineering firm a clear advantage over conventional methods, such as spreadsheet, by dramatically reducing the time spent per client thus improving your margins. An EnExPlan membership will give you access to a growing library of energy-saving opportunities and help you grow your business. As an energy specialist, you can now offer your clients a shorter response time and a greater service scope when presenting your energy reports.
Contractors / Suppliers:
EnExPlan is your personalized engineering assistant that will enable you to find energy savings, conduct cost-saving simulations, and estimate project payback periods for your clients. Gone is the long wait for engineering audits. Sell more projects by providing energy project analysis through online, SaaS-based software.
EnExPlan will be your partner in preparing highly credible and compelling reports that will help ensure that you receive quick approval for job submissions. Generate unlimited business efficiency proposals.
EnExPlan uses a six (6) step process that enables you to rapidly and intuitively create your building and enter basic information in order to start finding energy saving opportunities. You can then create simulations to estimate potential energy savings, implement the most advantageous measures and start tracking your progress.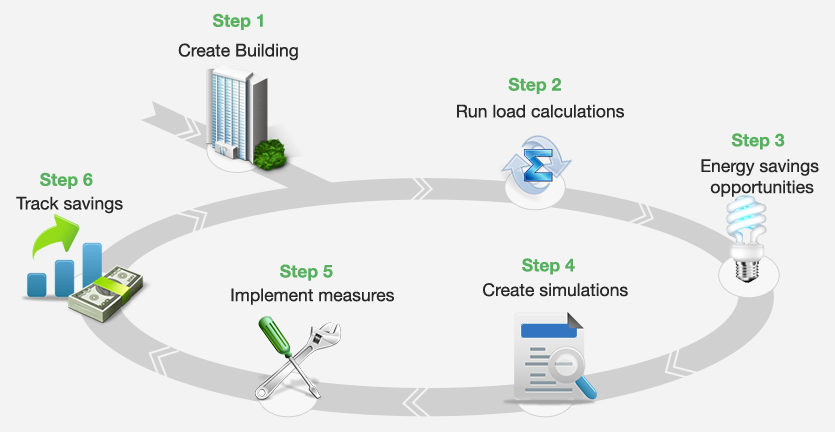 Powerful, Intuitive, Easy to Use
EnExPlan is easy to use yet extremely powerful and intuitive. EnExPlan will help you save money by providing you with specific information on how to save energy for your company or organization. EnExPlan automatically does the complex building engineering calculations for you and provides you with easy to understand energy saving suggestions.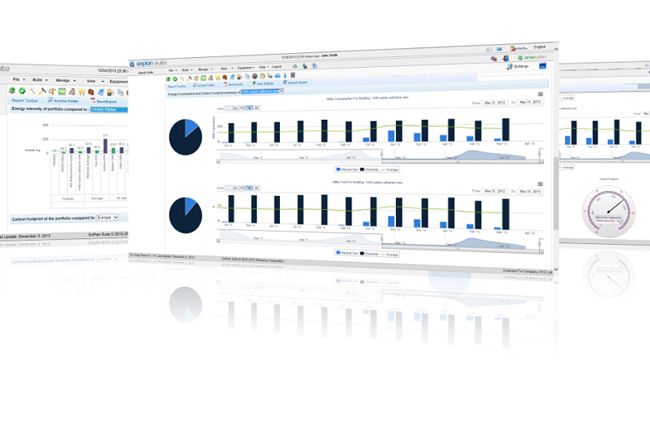 Complete Do-It-Yourself Package
Eliminate the need to rely on external consultants in order to find energy savings. EnExPlan enables you to find energy savings while the software performs the calculations and produces estimates. Find out how much energy you can save! It is probably more than you think.
EnExPlan gives you the power to conduct energy analysis sequentially over time enabling you to track and capture more detail than the traditional methods using spreadsheets. Now you can do complete energy-saving studies very quickly.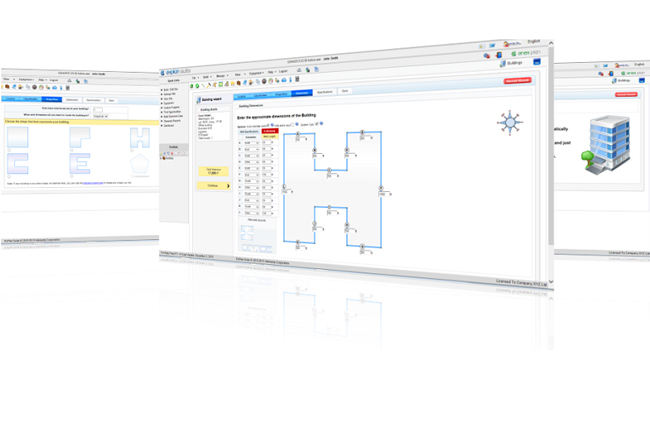 Measure - Improve - Benchmark
EnExPlan has excellent tools and features that help you measure, improve, benchmark your buildings together, and compare your buildings to the industry standards to see how well your energy saving efforts compare.
Save money by reducing your energy consumption. Lowering your energy consumption will not only save you money, but will also help the environment thanks to the carbon footprint reduction calculations provided by EnExPlan.
See where your buildings use energy by creating a detailed energy balance sheet and find ideas to reduce your energy waste.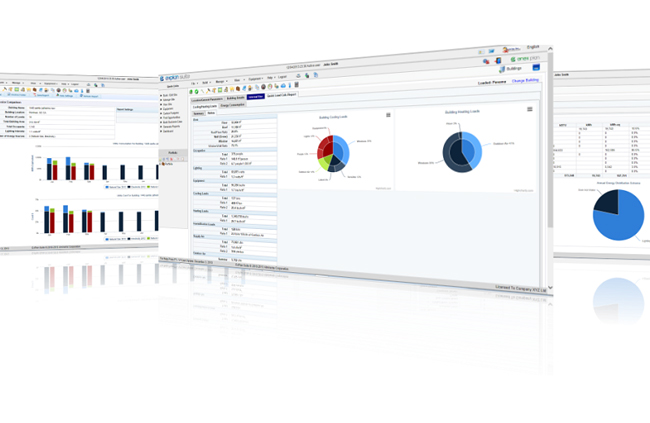 Energy Savings Opportunities
EnExPlan enables you to find energy saving opportunities for your buildings quickly. Create energy saving simulations by adding energy saving opportunities together. EnExPlan even automatically calculates the cross effects of multiple opportunities, making it the best tool in the industry.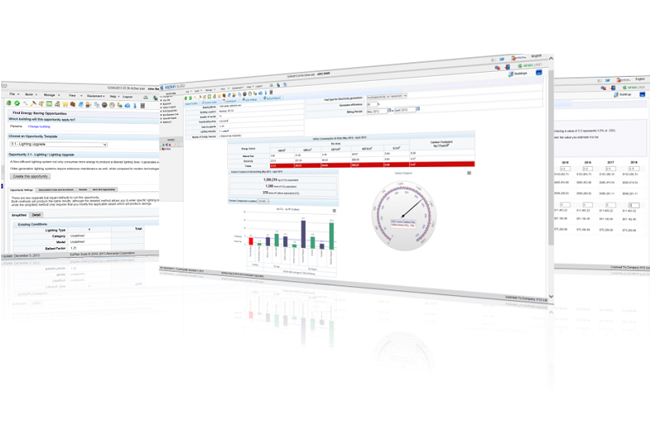 Create Business Cases
Once you decide on specific energy saving ideas, EnExPlan will help you quickly create a detailed business case for your project. The business case is a document that will show you the benefits of your energy saving ideas along with financial information of your idea (such as payback and net present value). Business plans are often used in companies and organizations as part of their project approval process. EnExPlan provides you with a step-by-step process that guides you in the creation of the business plan.
Create a complete business case in a few minutes, ready for submission and approval.